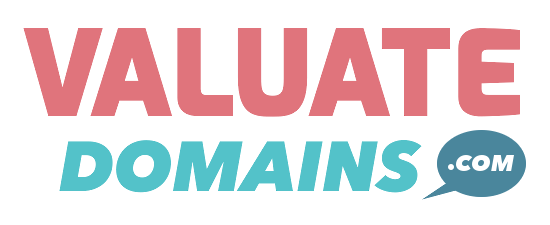 We've been in the domain business since the 90s, and are offering manual and professional domain appraisals at an unbeatable price. Regardless if you own a company or are a private person, who needs to evaluate a domain name, this is the place. Contact us below, and we'll get back to you within 24 hours. You don't pay anything, before we've agreed. Click here to learn more about this service.



Only

$60

for 3 hours of manual work



Please use the form to contact us.
Or email us: hello@fancy.domains




══ ✪ ══





A domain appraisal service by experts
Discover your domain's value and worth with our affordable appraisal service. It's suitable for both individuals and businesses, and we'll not charge you until we both have agreed to proceed with the valuation. Just contact us today, and we will get back to you within 24 hours. The evaluation will reach you within three business days, after the payment has been confirmed.

We have been in the domain name business since we were young, back in the 90s. We have bought and sold thousands of names, and we have observed tens of thousands of domain sales throughout these years. In conclusion, we know what we are doing, and we are happy to assist you with our services.


Domain evaluations made by humans
We evaluate and appraise your domain name manually, including using a range of online tools to determine a domain's potential and value. Free domain valuation tools can never compete with human knowledge and experience from real domain investors. We're domain investors ourselves, and have monitored domain sales for decades. Our evaluation process is divided into specific criteria:

• The domain's search volume and frequency in search engines.

• The domain's popularity and trending.

• The popularity and trending of the Top-Level Domain.

• How well the domain works together with the Top-level domain.

• Our opinions and thoughts about the domain name and its potential.

• Previous sales, which can be considered comparable.

• Our thoughts on the value of the domain, to various potential buyers.


We evaluate all types of domain extensions
It doesn't matter which TOP-level domain or country domain (ccTLD) you're using, we can evaluate all of them. This includes common TLDs such as .COM, .NET, .ORG, .CO.UK, .DE and .INFO. Or newer variants such as .SHOP, .CLUB, .ONLINE, .XYZ, .STORE and .APP.


Why is our domain valuation so cheap?
You don't need to spend hundreds of dollars to get personalized appraisals of your digital assets. We only charge for the time we actively spend evaluating your domain.

We think sixty dollars for a 3-hour man-made appraisal is a reasonable price. If you prefer a even more detailed appraisal, please consider our extended valuation - Only $100 for a 6-hour man-made appraisal.


Prices for appraisals and discounts

• One domain - 3 hours: $60

• One domain - 6 hours: $100

• Appraisal of 3-5 domains: 10% off

• More than 6 domains: 15% off


The prices are stated in American dollars (USD).


══ ✪ ══